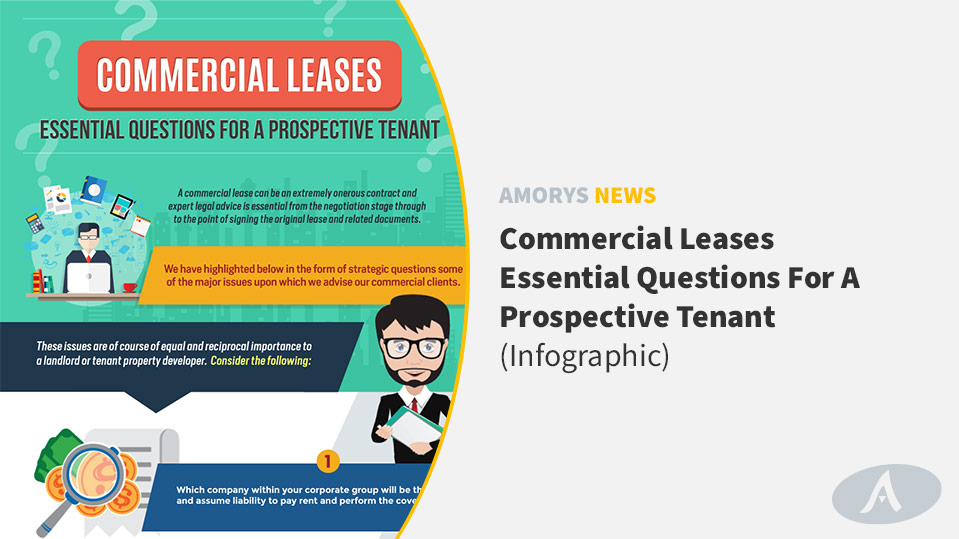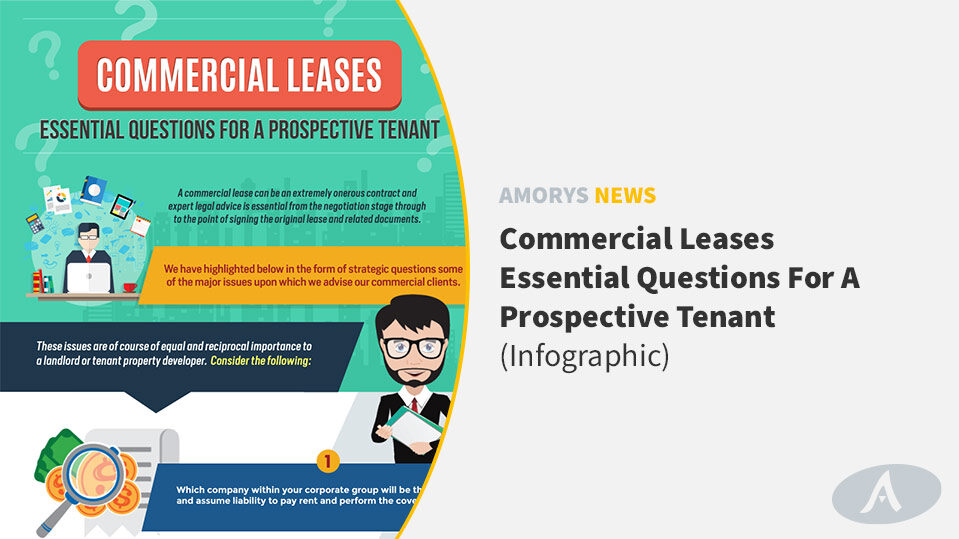 A commercial lease can be an extremely onerous contract and expert legal advice is essential from the negotiation stage through to the point of signing the original lease and related documents.
We have highlighted below in the form of strategic questions some of the major issues upon which we advise our commercial clients.  These issues are of course of equal and reciprocal importance to a landlord or tenant property developer. Check the infographic below to learn more about the questions you need to ask a prospective tenant.
Whilst every effort has been made to ensure the accuracy of the information contained in this article, it has been provided for information purposes only and is not intended to constitute legal advice.
Amorys Solicitors
is a boutique commercial and private client law firm in Sandyford, Dublin 18, Ireland.
For further information and advice in relation to "Commercial Leases – Essential Questions For A Prospective Tenant", please contact Deirdre Farrell, partner, Amorys Solicitors
deirdre@amoryssolicitors.com
, telephone
01 213 5940
or your usual contact at
Amorys
.