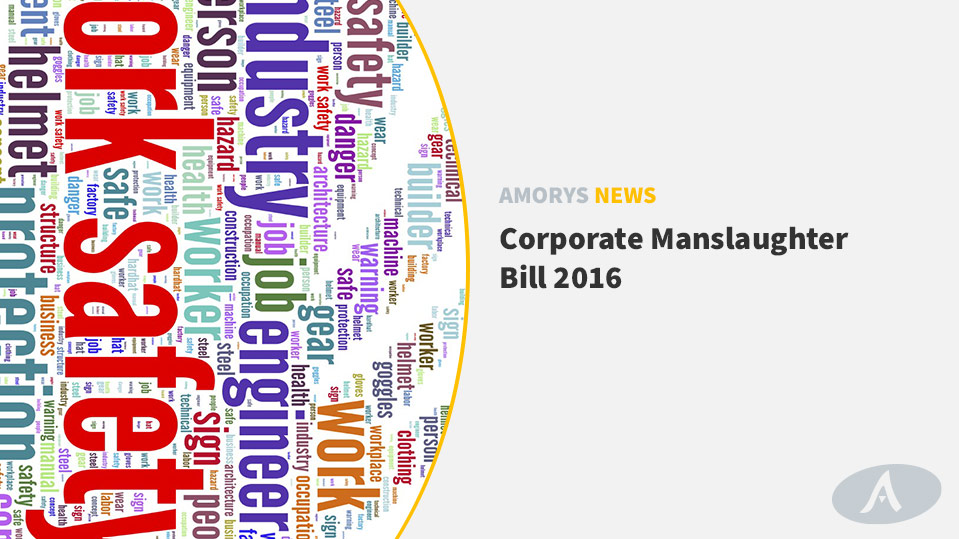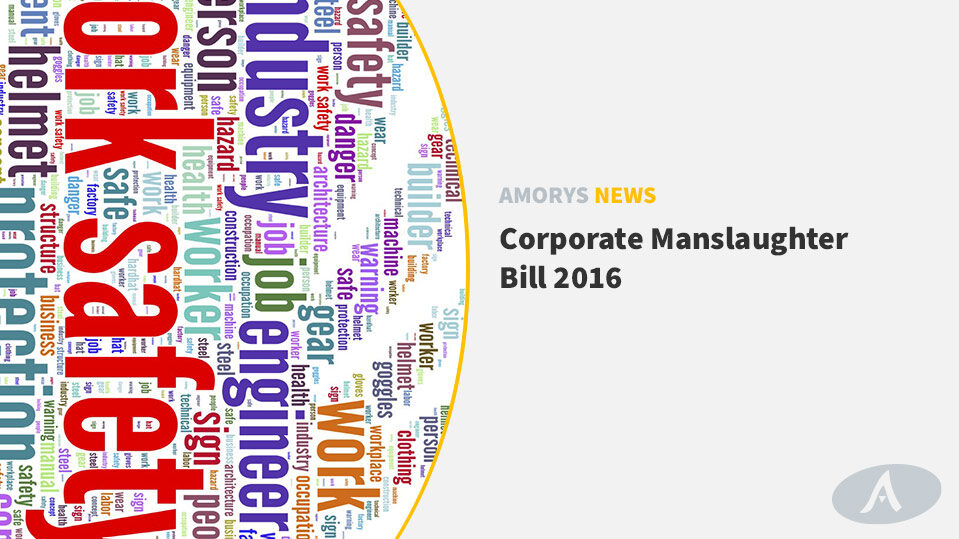 The Corporate Manslaughter Bill 2016 which is making its way through the Oireachtas at the moment creates 2 new criminal offences which will have significant impact on healthcare service providers. Firstly, an offence of "Corporate Manslaughter" is created when a person's death is caused by gross negligence by an organisation. Corporate manslaughter can be committed by an "undertaking" which is a company, or corporate body, charity, government department or statutory body and can result in a large fine for the organisation. Secondly, management employees may be in addition charged with a criminal offence of "grossly negligent management causing death" in an organisation which has been convicted of Corporate Manslaughter. This occurs when a member of staff ("high managerial agent") knew or ought to have known of risk of death or serious personal harm, and failed to take reasonable efforts to eliminate the risk which contributed to a death. This means a Director, Manager or Senior Official in a company or state body could also be charged and given a jail sentence in the event of a death.
Corporate Manslaughter occurs when an organisation which has a duty of care to an individual fails to meet the standard of care required to prevent substantial risk of death or serious personal harm, and to take all reasonable measures to anticipate and prevent risks. The size and circumstances of the organisation will be taken into account. The duty of care applies to all employers, subcontractors, owners/occupiers of property, producers of goods and service-providers. A Court will take a number of factors into account in assessing whether there is a breach of the standard of care required and specifically the management, rules, policies, allocation of responsibilities, training and supervision of staff, previous response of the organisation to other incidents involving death or serious personal harm, the organisation's goals, communications, regulation, assurance systems and whether it is a licensee or contractor.
All management and officeholders should be aware that they might come within the definition of a "high managerial agent". A "high managerial agent" is a Director, manager or officer of an organisation or someone acting in that capacity. A Court will consider the actual and stated responsibilities of the employee to establish if the employee should have known of the risk, and whether it is in the power of the employee to eliminate the risk. If it is not in the power of the employee to eliminate the risk, whether the employee passed information on the risk to others who can eliminate the risk in considering a charge of "grossly negligent management causing death". Prosecutions for the 2 offences are on indictment in the Circuit Court. An organisation which is convicted of Corporate Manslaughter will be liable for a substantial fine. A "high managerial agent" convicted of "grossly negligent management causing death" will be liable for a fine and or term of imprisonment of up to 12 years.
In addition to other sanctions, a Court may make a Remedial Order to address the problems identified to prevent any recurrence and can consult with relevant trade unions and regulatory and enforcement authorities in considering the conditions. The organisation may be subject to a Community Service Order or Adverse Publicity Order where it is required to publicise its conviction for Corporate Manslaughter, the fine and any Remedial Order online or by other means. A "high managerial agent" who is convicted of "grossly negligent management causing death" can also be disqualified from acting in a management capacity for up to 15 years on indictment or subject to a fine of a maximum of 5 million euro and or up to 2 years in prison. The Court is entitled to enquire into the financial circumstances of an individual in setting the fine. If an organisation has been dissolved and reformed and the Court is satisfied the purpose of this is to avoid criminal liability, the Court can disregard the fact that an organisation has changed name.
This is a summary of the bill which has been published and specific legal advice should be obtained in any situation. If you have any comment on this article or would like any further information, please contact Deirdre Farrell, partner, Amorys Solicitors deirdre@amoryssolicitors.com, telephone 01 213 5940 or your usual contact at Amorys
Whilst every effort has been made to ensure the accuracy of the information contained in this article, it has been provided for information purposes only and is not intended to constitute legal advice.
Amorys Solicitors
is a boutique commercial and private client law firm in Sandyford, Dublin 18, Ireland.