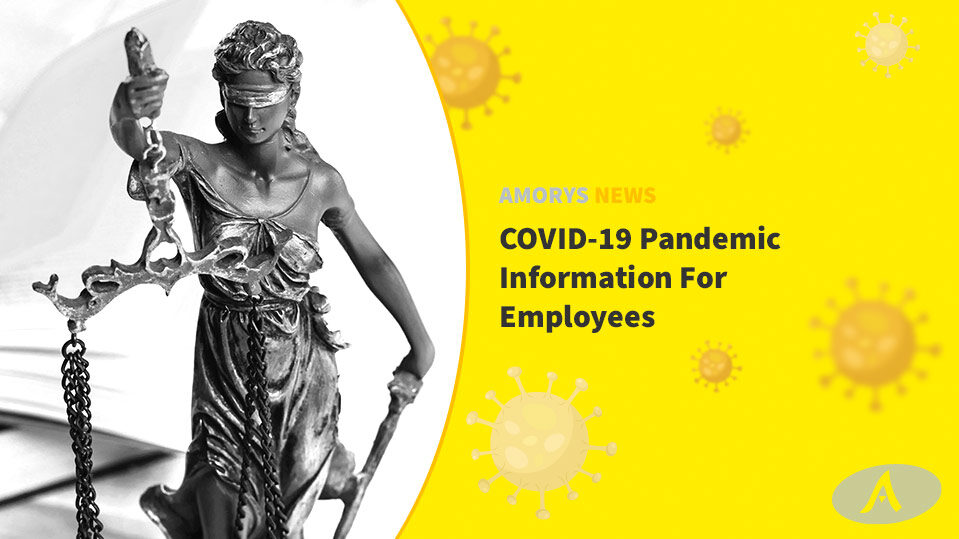 The Covid-19 pandemic has led to unprecedented economic disruption in Ireland with 350,000 people expected to lose their jobs in the coming weeks and months.   The Department of Social Welfare has received the equivalent of 10 months' worth of social welfare applications over the last ten days. The government has moved quickly to implement specific supports for employees whose jobs are affected by the pandemic.
The COVID-19 Pandemic Unemployment Payment – is a weekly payment of €350 and is available to employees and the self-employed who have lost their job on (or after) March 13 due to the pandemic.   Details of the Covid-19 Pandemic Unemployment Payment can be found on the Gov.ie website.  You can apply online for the payment on the mywelfare.ie website. To be eligible for the payment you must:-
Be aged between 18-66 years old
Live in the Republic of Ireland
Have lost your job, been temporarily laid off, asked to stay at home and you are no longer receiving payment from your employer due to the Covid 19 pandemic
be self-employed and have ceased trading due to the pandemic
Short Time Work Support – If you have been temporarily placed on a shorted working week, you may qualify for the Short Time Work Support. Short Time Work Support is a form of Jobseeker's Benefit and is a payment made in respect of the employee's regular salary for the days they are no longer working. Employees must be working three days per week or less and also must have the required number of PRSI contributions in order to qualify.
Self-isolation – For employees who are not diagnosed with Covid-19, but are required to self-isolate you can apply for illness benefit for Covid-19 absences. The payment will be made for a maximum of two weeks and you must remain confined in self-isolation in your home or a medical facility. In the unfortunate event that you are diagnosed with Covid-19, you will be entitled to the payment for up to ten weeks.
Supplementary Welfare Allowance – if you are in receipt of the enhanced illness benefit for Covid-19 absence and your employer does not pay sick leave beyond the level paid by the State and you find yourself in financial difficulty, you can apply for additional emergency income support. The supplementary welfare allowance is means tested.
Workers who are requested to stay at home by their employer, but are unable to work from home, can apply for the pandemic unemployment payment of €350 per week.
Caring for a person with Covid-19 – if you are required to take time off work to care for a person who has contracted Covid-19, you are entitled to apply for the Illness benefit for Covid-19 absences.
Force Majeure Leave – employees are entitled to force majeure leave to provide urgent care to an immediate family relative (child, spouse, sibling, parent or grandparent). You are entitled to 3 days of force majeure leave within a 12 month period, or 5 days within a 36 month period. Given the extraordinary circumstances of the Covid-19 pandemic, employers should be trying where possible to facilitate employees by allowing them to take the full 5 days of leave within one block.
Parental Leave – parents are entitled to take up to 22 weeks unpaid leave to care for each child up to 12 years of age, 16 years of age for a child with a disability, with 6 weeks' notice required however employers have the discretion to waive the notice periods. Parents can also take two weeks of leave for each child under the age of 1 year born on or after the 1st of November 2019 and are entitled to receive Parent's Benefit for the two weeks.
Whilst every effort has been made to ensure the accuracy of the information contained in this article, it has been provided for information purposes only and is not intended to constitute legal advice.
Amorys Solicitors
is a boutique commercial and private client law firm in Sandyford, Dublin 18, Ireland.
For further information and advice in relation to "Covid-19 Pandemic – Information For Employees", please contact Daragh Burke, Amorys Solicitors
daragh@amoryssolicitors.com
, telephone
01 213 5940
or your usual contact at
Amorys
.