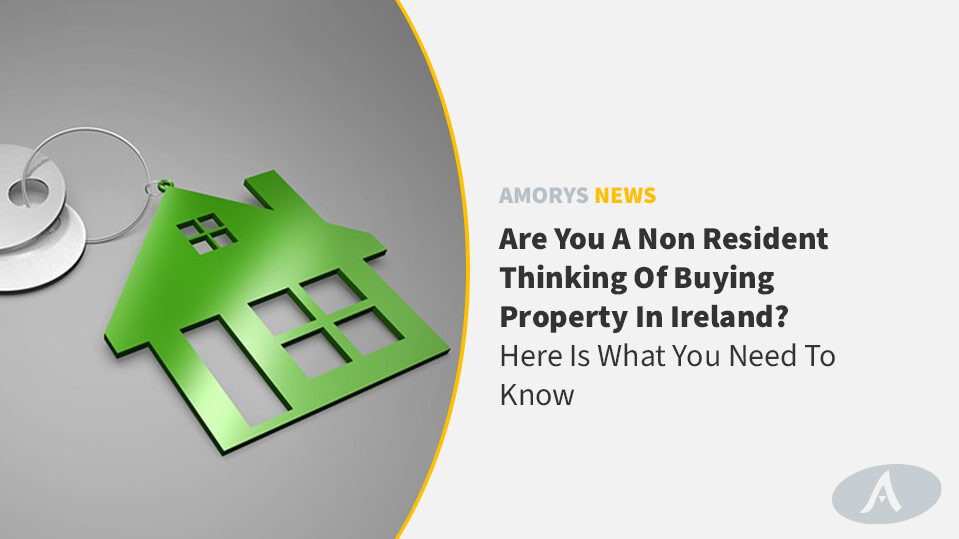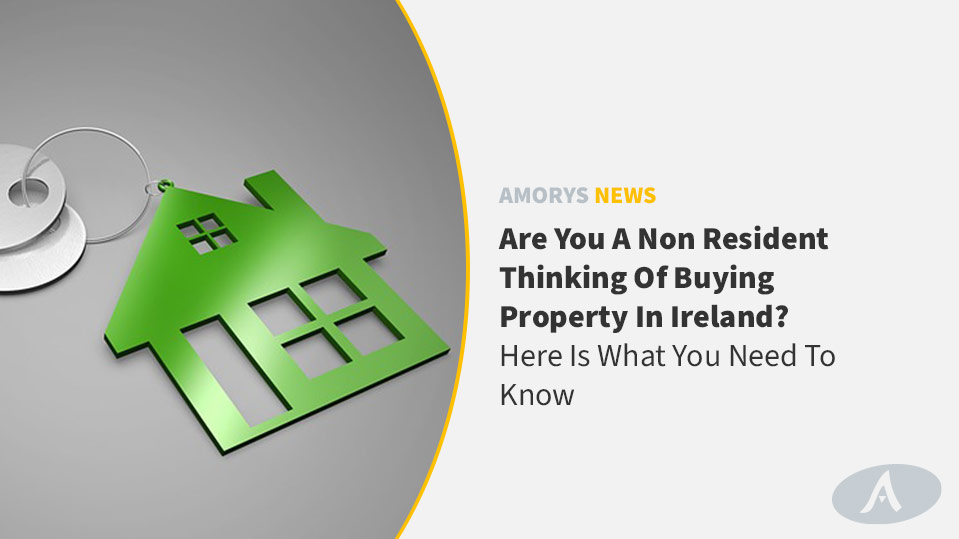 There are no restrictions on foreign nationals buying property in Ireland. This means that both EU/ EEA and non-EU/ non-EEA nationals can purchase property here without limitation.
Owning residential property in Ireland does not entitle the owner to a right of residence here. Residence and/ or the right to remain in Ireland are treated separately to property ownership and depend on each individual's personal circumstances. For further information please see Irish National and Immigration Service.
Similarly, owning commercial property here does not generally  entitle a non-EEA national to operate a business out of that property – permission from the Minister for Justice Equality and Law Reform is required. Conversely EU/ EEA nationals may operate a business and reside in Ireland without restriction by virtue of the general principles of EU law.   A company, once it has one director that is resident in Ireland, may operate a business out of that property.  The right of residence of each director and employee will be treated according to each individual's circumstance however.
It is important to note that a tenant of a non-resident Landlord in Ireland is obliged under current tax legislation (section 1041 Taxes Consolidation Act 1997) to withhold 20% of the annual rent and pay same to the Revenue unless that non-resident landlord has appointed a 'Collection Agent' to be assessed for the tax on the rent from that particular rental property. A collection agent is usually an estate agent, accountant or solicitor but could be any person who is resident in Ireland.  Once a collection agent has been appointed a tenant will be entitled to pay the full amount of the rent to the Irish resident agent.  Appointing a collection agent is relatively straight forward and can be effected by completing an Income Tax Registration Form for Collection Agents and submitting it to Revenue.  First the Landlord will need to register his/her tax or PPS number for income tax.  The Collection Agent will then need to apply to the Department of Social Protection for a separate Personal Public Service or tax Number which will be linked to the landlord's tax number in Ireland.  Once a Collection Agent has been acknowledged by Revenue as such, the tenant can pay the rent to the Collection Agent without deduction of tax.
Stamp duty at 6% of the market value of commercial property transactions must be paid by a purchaser. Stamp duty on a residential property transaction is payable at 1% of the market value up to €1m and at 2% on the value in excess of this amount. In both cases stamp duty must be paid by a purchaser within 30 days of completion of the transaction. In order to file a stamp duty return a PPS or tax Number will be required which will take some time (currently up to 8 weeks) to issue from the Department of Social Protection if a purchaser does not have one already which could potentially delay completion of the transaction.  Individuals or companies who have never been resident or carried on business in Ireland are unlikely to have a PPS or a Tax Number and may therefore be subject to this delay.
The conveyancing process in Ireland can generally be divided into three stages: negotiation stage (where solicitors are generally not involved); pre-contract stage (solicitors are involved) ; and completion (Solicitors are involved). The negotiation stage usually involves private individuals and/or their estate agents or representatives negotiating the sales price and "heads of terms". In Ireland, the vast majority of the legal work is carried out by solicitors at "pre-contract stage" so that once a contract has been signed by both parties, it is usually possible to complete soon after that.  The length of time it takes to complete a purchase will however depend on each transaction and in particular whether the purchaser is buying with cash only or with both cash and the benefit of a mortgage.  All going well, it should be possible to complete the conveyancing transaction within 4 weeks of exchange of contracts.
An annual charge (called "local property tax") of up to 0.18% of the market value of a residential property in Ireland up to a value of €1m, and up to 0.23% on the balance of the MV over and above €1m must be paid to the Revenue on or before 10th January each year which is something that a prospective investor will need to bear in mind prior to purchasing on a 'buy to let' basis. The percentage rate may fluctuate.  Further details of the local property tax charge are available here.
Rates are payable on commercial property to the local authority for the area in which the property is situated. The amount payable will depend on the size of the property and other factors.
Service charges may be payable to a management company where the property, residential or commercial, is located within a serviced estate.
Ireland has signed comprehensive double taxation agreements with 73 countries which generally speaking result in a non-resident landlord paying no more tax than they would in their own country of residence.
A non-resident individual or business looking to purchase property in Ireland can benefit from experienced property solicitors in a myriad of ways: from identifying the need to apply for a PPS or Tax Number at an early stage to drafting a Lease after the transaction has completed and advising him/her of the potential tax liabilities and obligations in respect of any rental income.  Experienced solicitors assist with ensuring a transaction proceeds quickly and seamlessly.
Leading Dublin solicitors which provides high quality legal advice
Get Your Guide to Purchasing Residential Property
Amorys solicitors is a boutique private client and commercial law firm experienced in all aspects of a property transaction. For further information and advice in relation to "Are You A Non Resident Thinking Of Buying Property In Ireland?", please contact Deirdre Farrell, partner, Amorys Solicitors deirdre@amoryssolicitors.com, telephone 01 213 5940 or your usual contact at Amorys
Whilst every effort has been made to ensure the accuracy of the information contained in this article, it has been provided for information purposes only and is not intended to constitute legal advice. Specific advice should be sought in each situation.