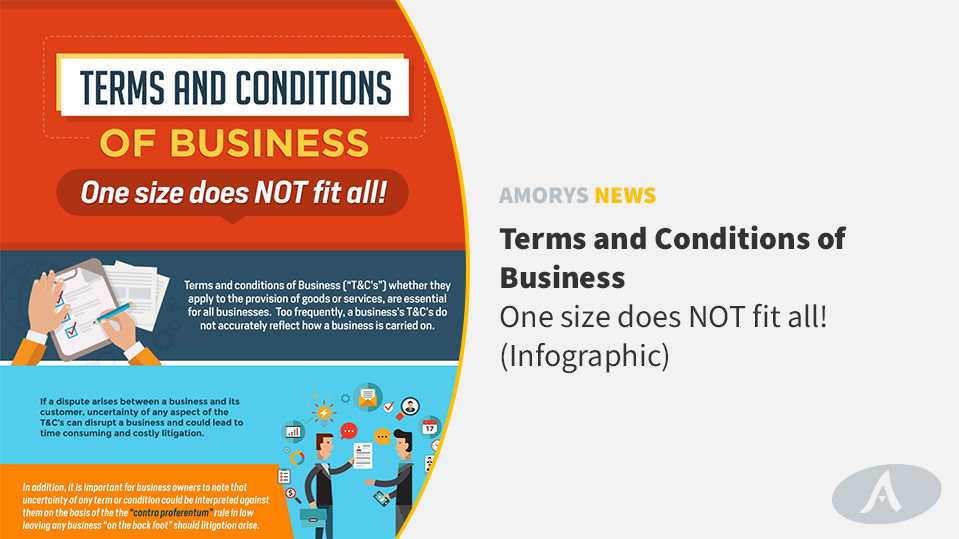 Terms and conditions of Business ("T&C's") whether they apply to the provision of goods or services, are essential for all businesses.  Too frequently, a business's T&C's do not accurately reflect how a business is carried on.  If a dispute arises between a business and its customer, uncertainty of any aspect of the T&C's can disrupt a business and could lead to time consuming and costly litigation. In addition, it is important for business owners to note that uncertainty of any term or condition could be interpreted against it on the basis of the the "contra proferentum" rule in law leaving any business "on the back foot" should litigation arise.
Save the cost and time of dealing with avoidable disputes by ensuring your business's T&C's are a true reflection of how business is carried on "on the ground" and that they comply with current case-law and legislation.
Below are 4 important questions to ask yourself when reviewing your business's T&C's to ensure both you and your customer are "on the same page" when engaging your business:

Whilst every effort has been made to ensure the accuracy of the information contained in this article, it has been provided for information purposes only and is not intended to constitute legal advice.
Amorys Solicitors
is a boutique commercial and private client law firm in Sandyford, Dublin 18, Ireland.
For further information and advice in relation to "Terms and Conditions of Business (Infographic)", please contact Deirdre Farrell, partner, Amorys Solicitors
deirdre@amoryssolicitors.com
, telephone
01 213 5940
or your usual contact at
Amorys
.