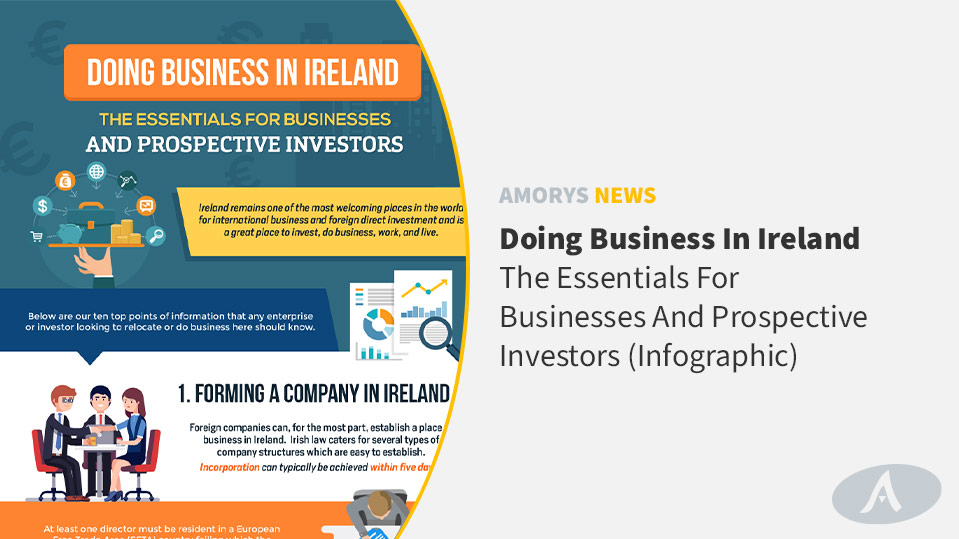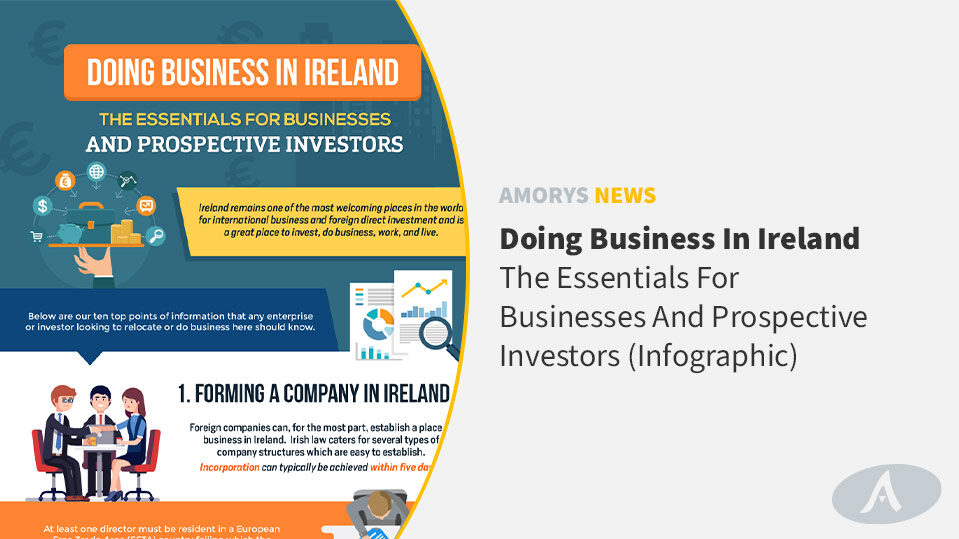 Ireland remains one of the most welcoming places in the world for international business and foreign direct investment and is a great place to invest, do business, work, and live. Below are our ten top points of information that any enterprise or investor looking to relocate or do business here should know.


Whilst every effort has been made to ensure the accuracy of the information contained in this article, it has been provided for information purposes only and is not intended to constitute legal advice.
Amorys Solicitors
is a boutique commercial and private client law firm in Sandyford, Dublin 18, Ireland.
For further information and advice in relation to "Doing Business In Ireland (Infographic)", please contact Deirdre Farrell, partner, Amorys Solicitors
deirdre@amoryssolicitors.com
, telephone
01 213 5940
or your usual contact at
Amorys
.