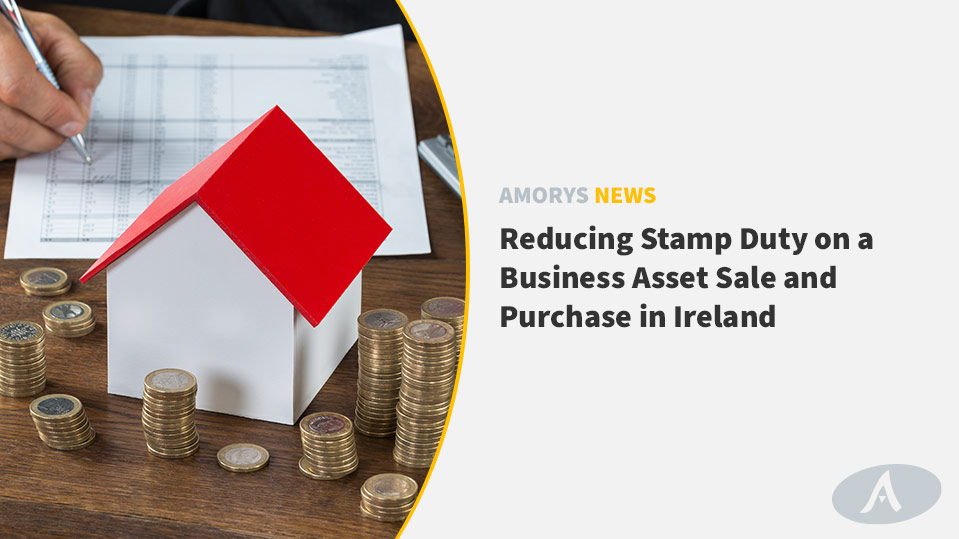 Reducing Stamp Duty on a Business Asset Sale and Purchase in Ireland
It is generally understood that a buyer's stamp duty liability will be 7.5%1 of the market value consideration paid for all assets passing under a Business Asset Sale and Purchase Agreement executed in Ireland2 but this is not necessarily the case. Below are a few mechanisms by which stamp duty on a business asset sale may be reduced.
An 'asset sale' has many advantages over a 'share sale' for both the buyer and the seller. For example, a seller may be in a position to crystallise a tax loss to offset a gain and a buyer has the potential to avoid uncrystallised gains in its accounts after completion.  Consequently, a purchaser should not summarily dismiss structuring a transaction as an 'asset sale' as the tax cost may be less than what it may seem at first instance.
Whilst every effort has been made to ensure the accuracy of the information contained in this article, it has been provided for information purposes only and is not intended to constitute legal advice.
Amorys Solicitors
is a boutique commercial and private client law firm in Sandyford, Dublin 18, Ireland.
For further information and advice in relation to "Reducing Stamp Duty on a Business Asset Sale and Purchase in Ireland", please contact Deirdre Farrell, partner, Amorys Solicitors
deirdre@amoryssolicitors.com
, telephone
01 213 5940
or your usual contact at
Amorys
.